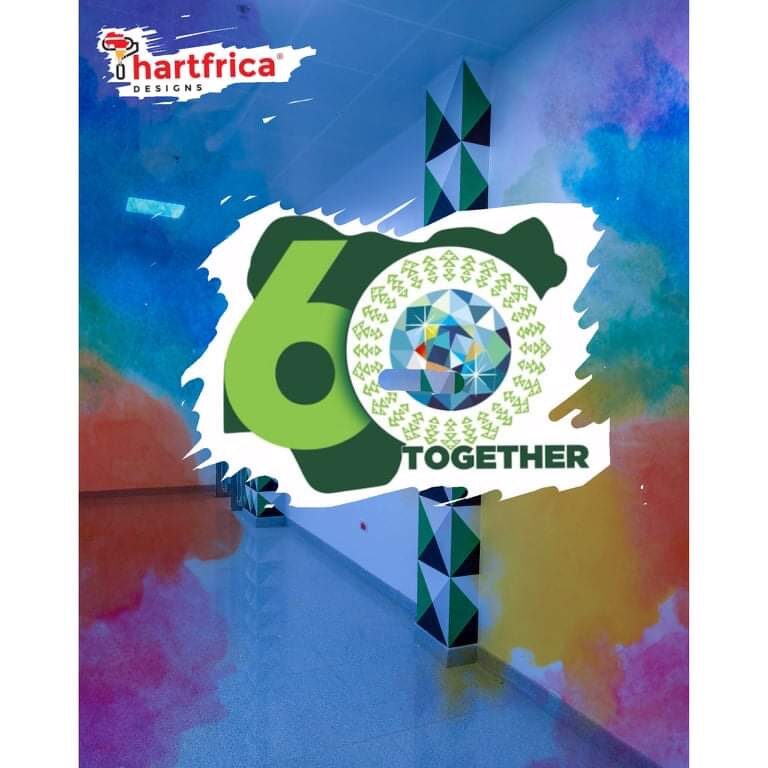 We can change our skin colour, language and name but we can never change our root irrespective of the narrative. Working with the team to create an exceptional mural was a rare privilege, from ideation to completion.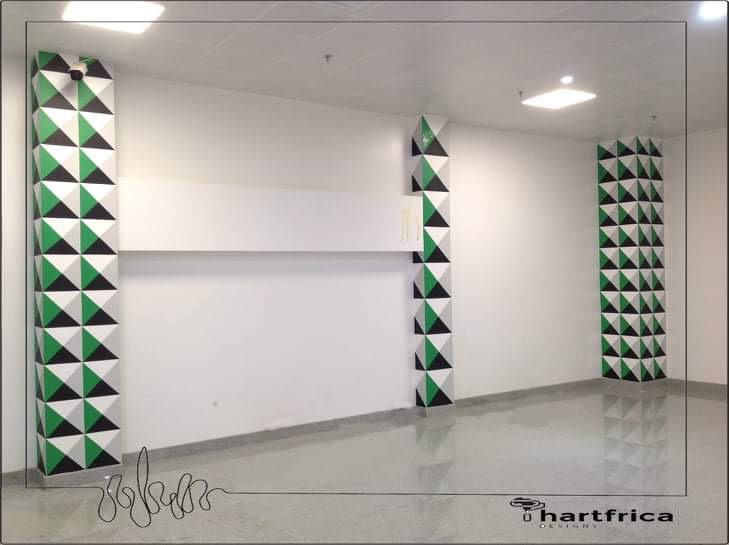 It was beyond art and painting, it was "a definition of identity". The mural drives home the following messages: aesthetics and corporate, calm and engaging, and national colours and identity. The above were summarised in the detailed patterns.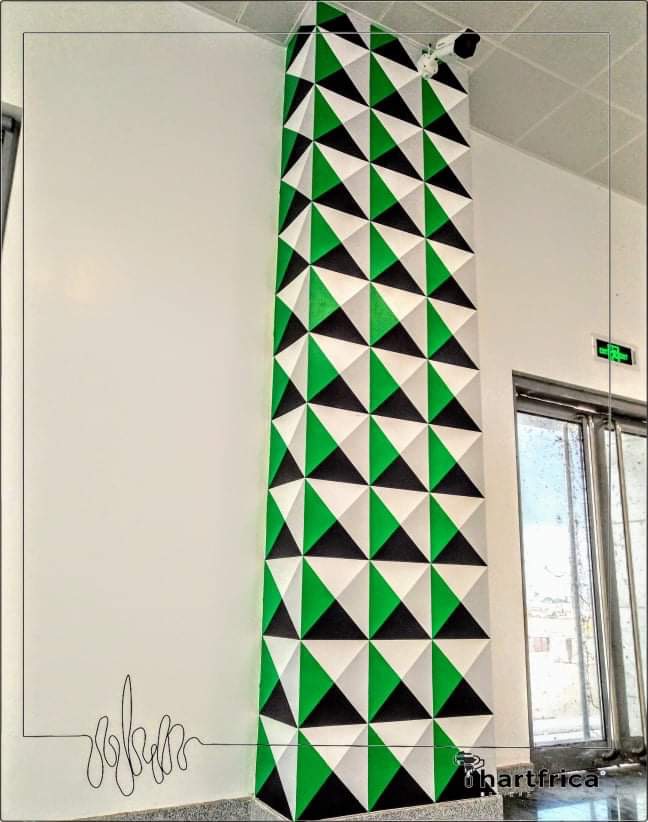 The colours also play vital roles as green depicts fertility, black depicts rich soil, white situated above each square signifies our quest to help up peace and gray depicts dignity as seen in the horses of our coat of arms.
Nigeria at 60, what have you contributed, what are you proud of?